Papalook SE Home Security Camera with Homebase, 5200mAh Battery, 1080P Day/Night Vision, Sensitive Motion Detection and Alarm, IP65 Weatherproof, Easy Set-Up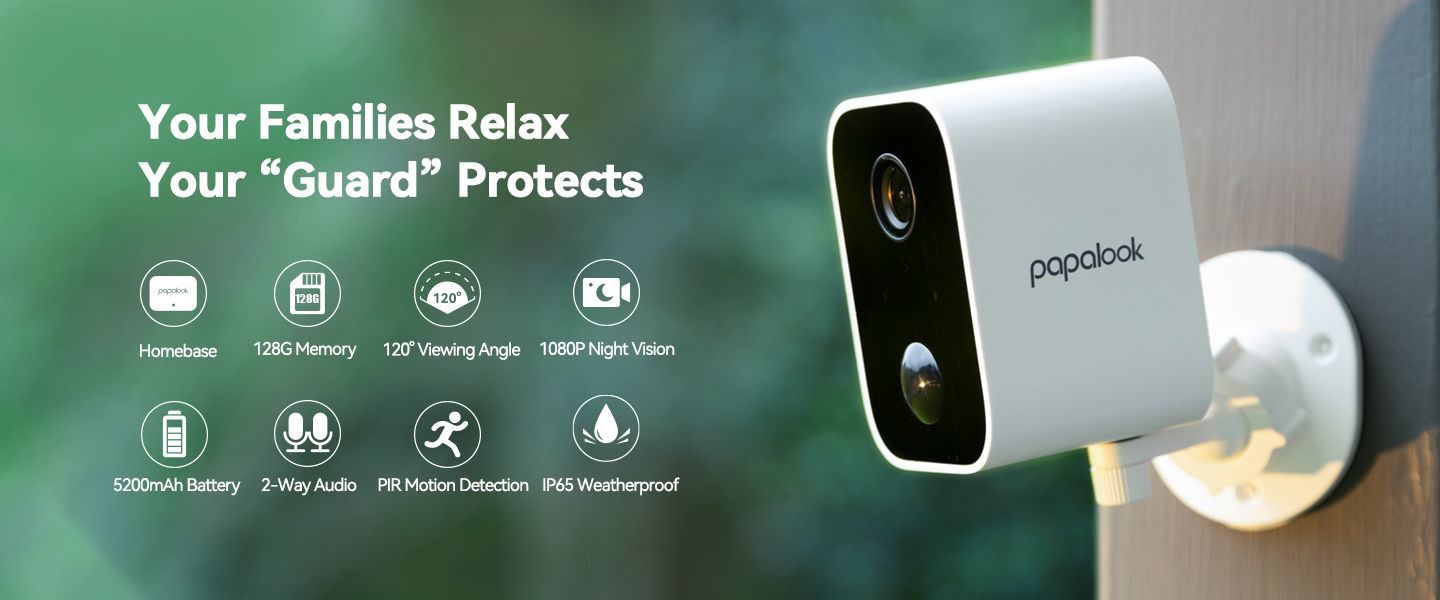 Is Your Property Safe without Security Camera?


NO! According to statistic, there are 2.5 million burglaries annually in the United States with 57.5% of all burglaries involving forcible entry. Which means every 15 seconds a home burglary occurs in the United States! The odds of being a victim of a home invasion or burglary are so high! Worse,  the victims of burglaries (both private and public) lose an estimated $3.4 billion in personal property each year. But police solve only 13% of reported burglary cases.
Homes without a security system are 300% more likely to be broken into and burglarized! Because 83% of would-be burglars check for the presence of an alarm system before attempting a break-in according to FBI. Furthermore, as security cameras become increasingly more affordable and available, protecting your home from external invasions is now easier than ever.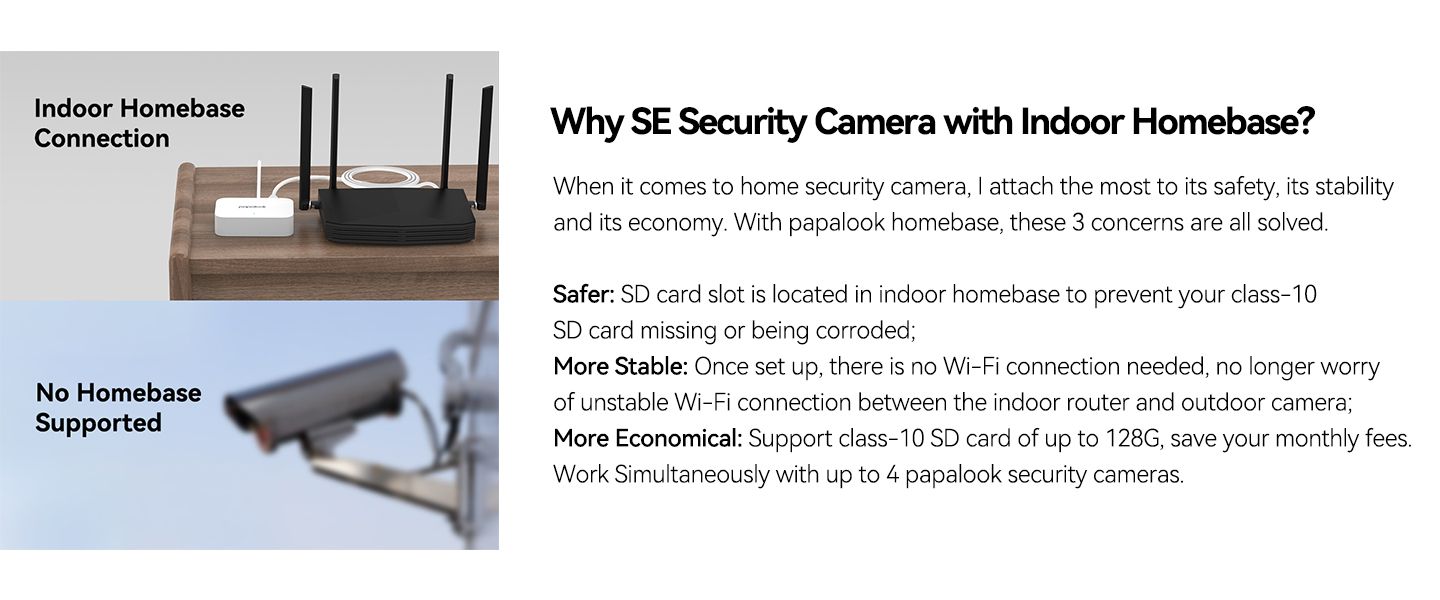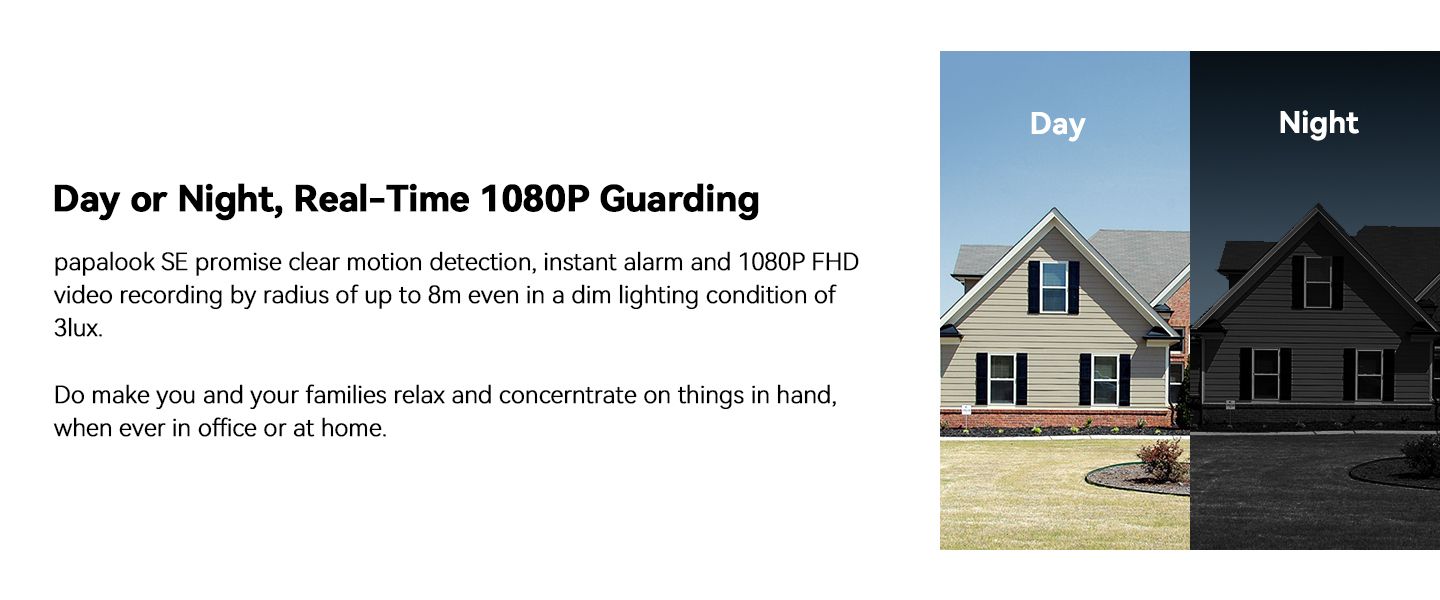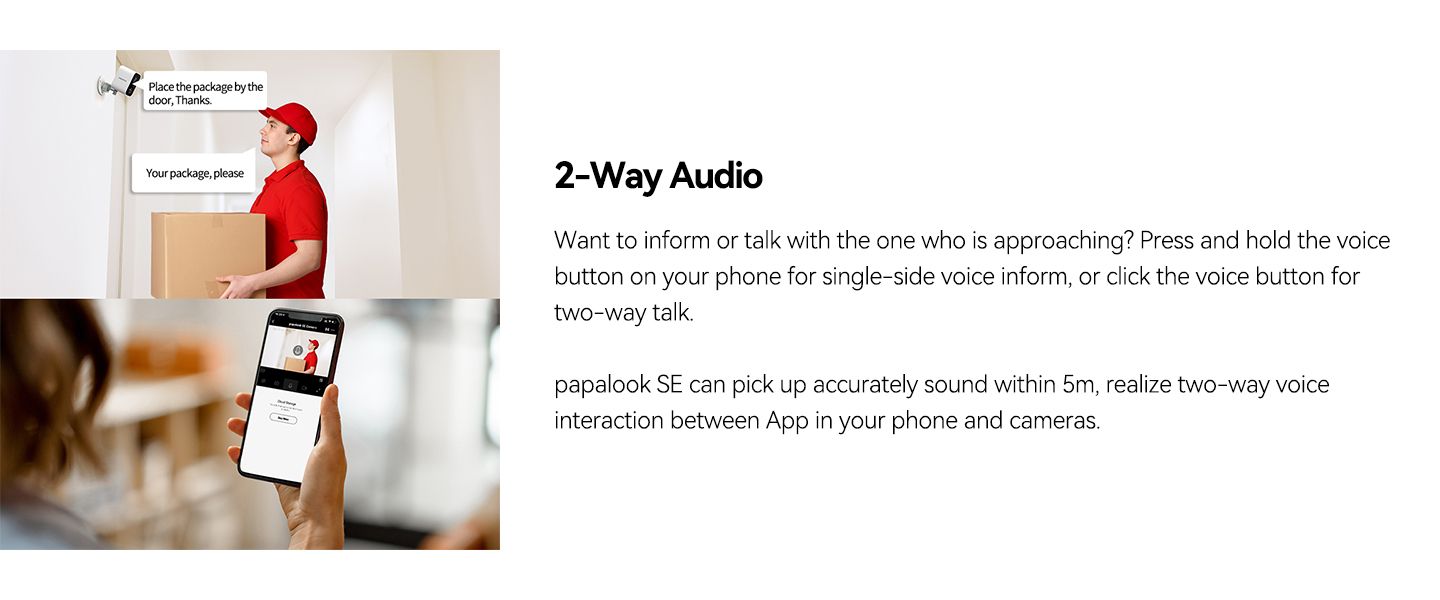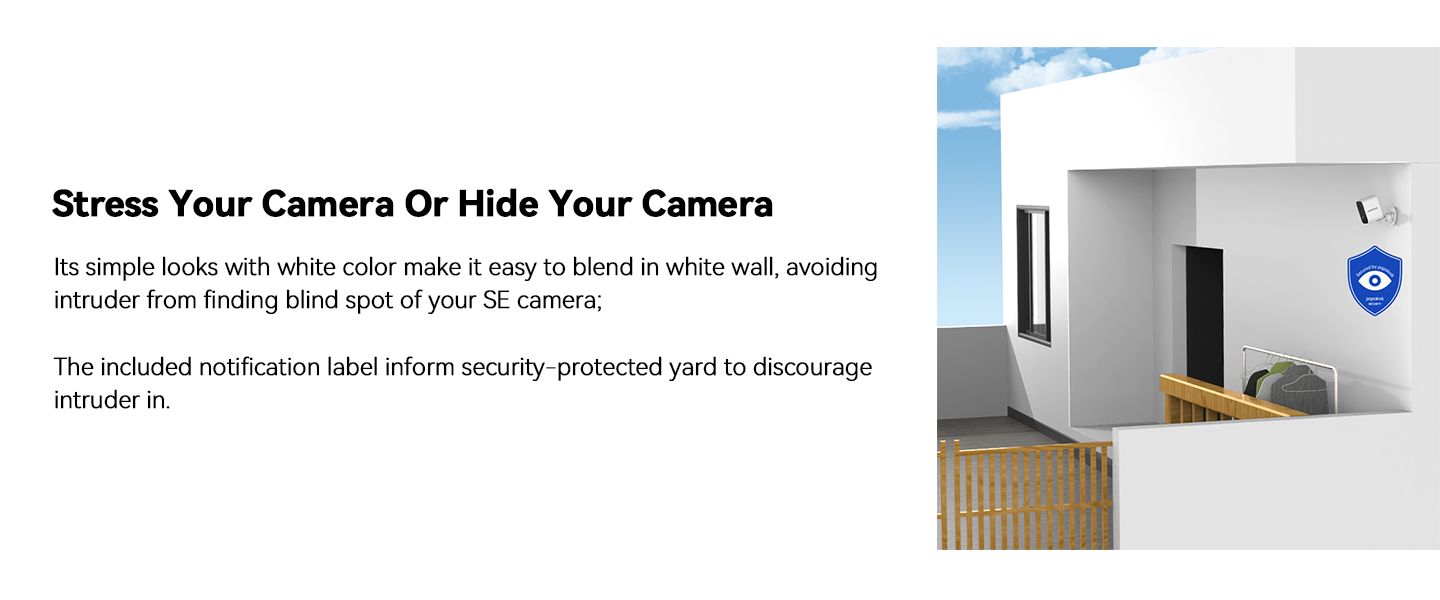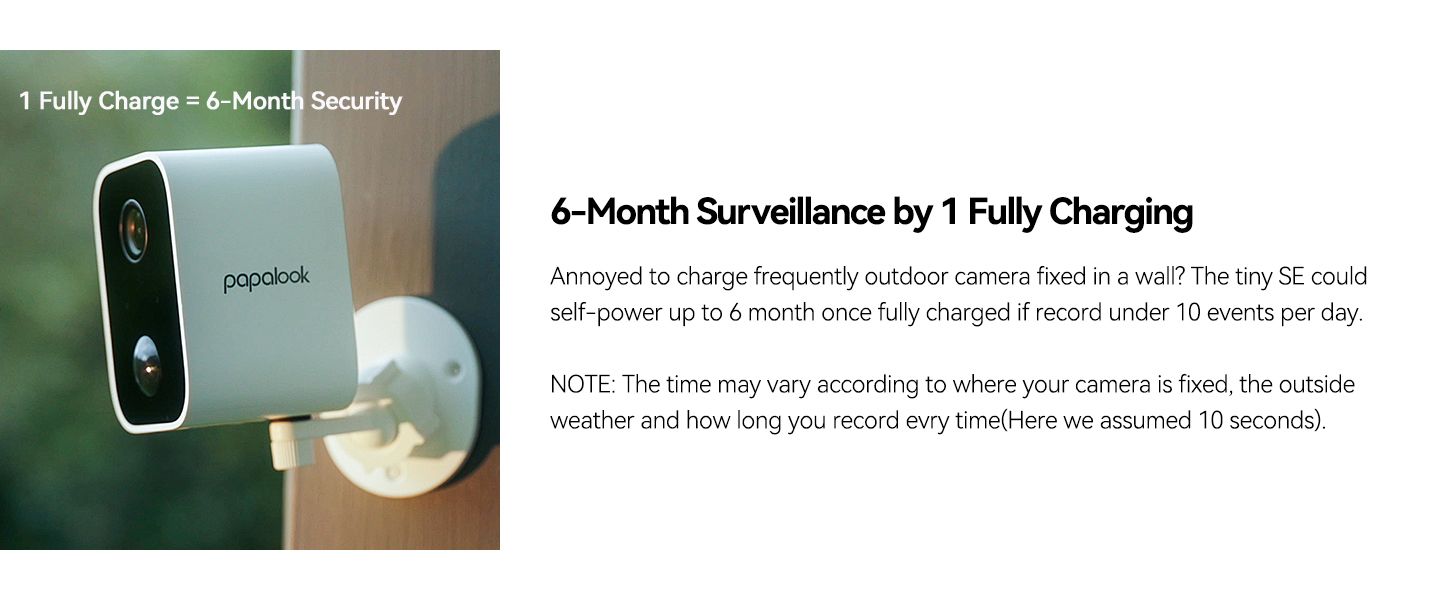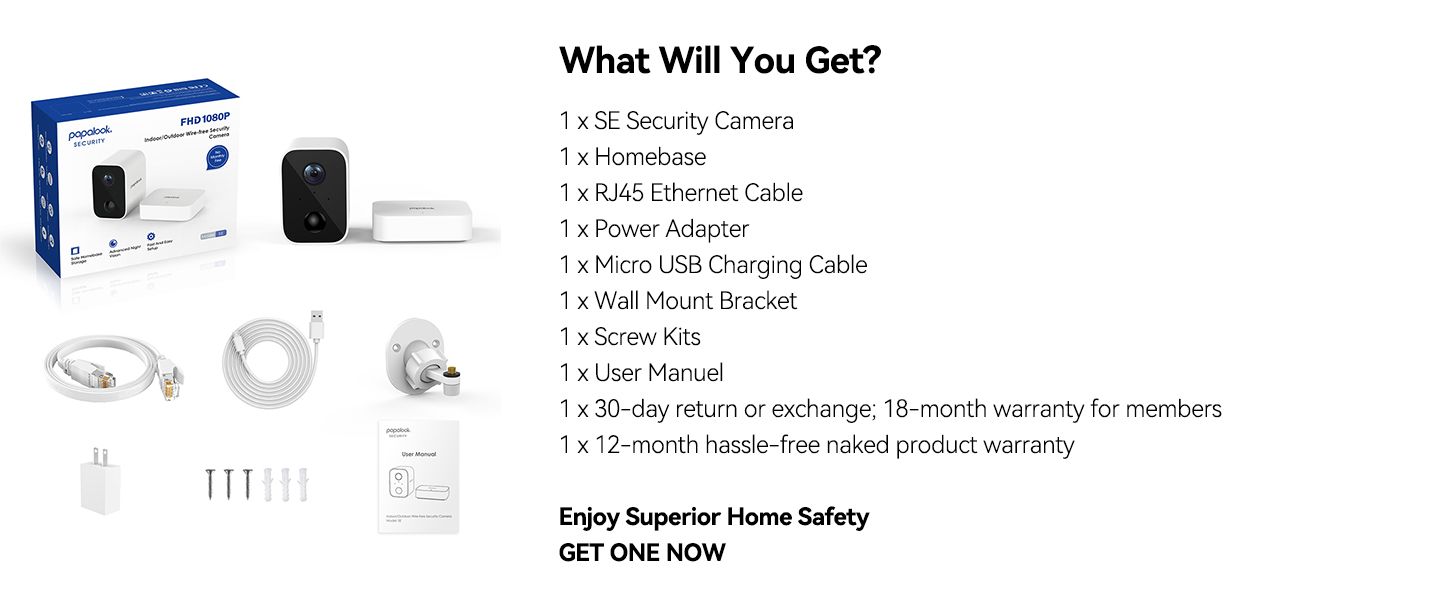 Model Name: SE

About This Item
Safe Homebase Storage: Worried about your SD card in the outdoor camera missing or damaged due to extreme weather? No worries, papalook R & D team creatively locate the SD slot on the indoor home hub.
100% Wire-Free, Easy Installation: Install PAPALOOK security camera anywhere easily, on a wall, or on a tree in your garden. SE IPC can lives in harmony with surroundings with its simple shape and pure white color.
All-Weather Protection: Rain or shine, SE monitor cam's IP65 weatherproof rating ensures your property being protected all-year round. 
6-Month Surveillance by 1 Fully Charging: For a security camera installed on a wall, i hate to charge it frequently as i have to remove and install for every charging. The tiny SE could self-power up to 6 months once fully charged(according to where you install the camera, the weather and how long you record every time, the battery life varies). 
Work with Alexa, Google Assistant: Customize Alexa and Google Voice Assistant through Tuya and wake up all functions of papalook security camera. To enjoy the minimal life from smart home devices!

Download